Below,
Lacey is wearing our Maroon Zephyr with the Black zipper.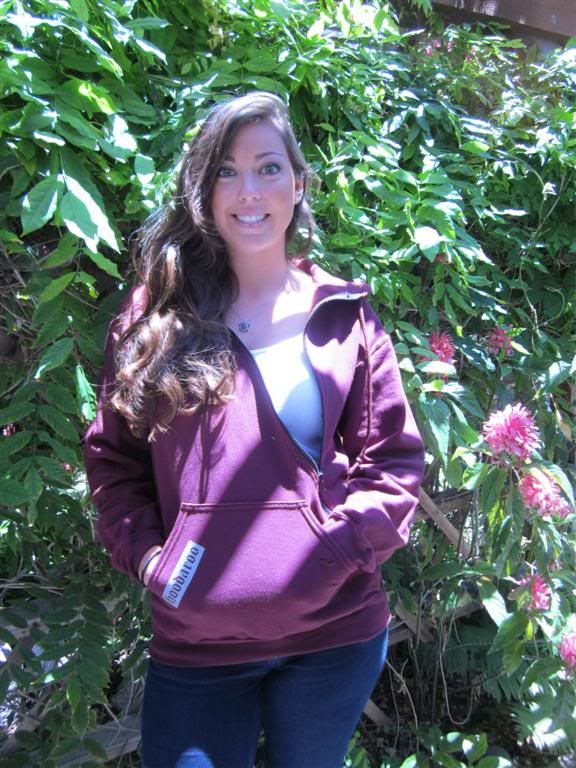 I'm introducing you to the Zephyr Hoodie. Our newest design hooded sweatshirt; it's the zip open hoodie with the full cozy pocket that's Made in America. I'm inviting you to purchase your Custom Hooded Sweatshirt from us and available in 10 exciting colors.
You decide the color you love along with the color zipper, White or Black (YKK), this zipper will never rust.
You will appreciate the sensible price in all eight sizes, from Small to Five Extra Large. Our prices won't break the bank.
It's not your Parents Hoodie.
Enjoy the comfort of your first Hoodaroo/Zephyr.
Below,
Narisa is wearing our Navy Blue Zephyr with a Black zipper.


The YKK zipper gives the Hoodaroo it's long life and comfort.
You will enjoy the Warm Full Pocket Feature on those cold evenings at the Beach, in the Mountains, or Anywhere keeping your hands warm.

With the Zephyr, your hoodie quest is over.
"It's the all weather hoodie"

MADE IN AMERICA